You Need Flash. Free Download Here >> >

Free
Software
Text God
In Christ
Genesis
Facts
Presents
Heavens
Pets
Thoughts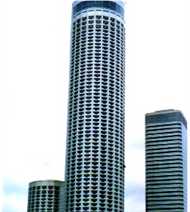 Buying Presents Survey
Research by Barclaycard has found that Britons collectively spend £24 billion a year buying presents for their friends and family.

People spend an average of £42.89 a month treating their loved ones or buying them gifts. Men spend around £23.25 twice a month and women spend an average of £13.49 on presents and treats three times a month.

Three-quarters of people interviewed said they would treat someone to cheer them up, while 63% said they did not need a reason to buy a present and 14% said they would buy a gift to say sorry.

1 in 10 men said they would spend money on someone in a bid to impress them, while 15% said treating someone made them feel better about themselves. 'It is better to give than to receive'.
Christian Media
'THE
JUST
SHALL
LIVE
BY
FAITH'
Hab. 2:4

More from By Faith

How to seek God Go
Deep Vein Thrombosis Go
Jesus life confirmed Go
Is the Bible true? Go
Salt of the earth Go
Evangelistic vision Go

Feelings