You Need Flash. Free Download Here >> >

Forgiven
Text God
In Christ
Genesis
Facts
Presents
Heavens
Pets
Thoughts

Pets can travel
Did you know that the quarantine restrictions for cats and dogs travelling to Britain from the United States and Canada are to be lifted? The government announced the changes in November 2002 after the restrictions had been in place for 100 years. The news will please various pet-owning celebrities who have pressed for the change.

The change will mean that pets, which currently have to spend 6 months in quarantine when entering Britain from the US, will be allowed in directly if they are fitted with an owner's microchip and if they have been vaccinated and blood-tested to ensure they do not increase the risk of rabies in Britain.

The animal health minister, Elliot Morley, disclosed, in a parliamentary written answer, the plans to extend the pet passport scheme, which was introduced nearly four years ago, for animals arriving from Europe. It has since been extended to pets from Australia, Japan, Hawaii and rabies-free islands.
Matrix
'THE
JUST
SHALL
LIVE
BY
FAITH'
Hab. 2:4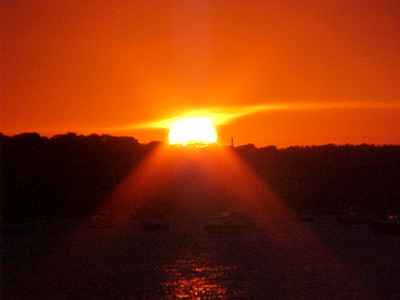 More from By Faith

Survey of the heavens Go
The first Protestant missionary to Korea Go
Send God a text message! Go
Evangelistic vision Go
Your testimony Go
I am not ashamed Go
Mission world Go

Forum