You Need Flash. Free Download Here >> >

Last
Month
Social
Action
Map
Authority
Vision
H.Potter
Crowd
Agony
Asteroid
Where?
Fun
Forum

Your Testimony
You may not have all the answers, but if you have a testimony of what Jesus has done for you, then you have everything anyone needs!

Why not study the Bible to find out more about God. Your relationship with Jesus is just the beginning of a life-long adventure.

'Your labour in the Lord is not in vain.' 1 Corinthians 15:58.

Often when we want to tell people about Jesus, we don't know what to say. We can be frightened, nervous or embarrassed. Its normal, so don't worry! We have all been there in those situations before, and it does get easier the more you tell people. Trust me! Always ask God to help you, and ask the Holy Spirit to guide your conversation and to quicken Scripture to memory.


'Faith comes by hearing and hearing the Word of God' Romans 10:17.
'Do the work of an evangelist' 2 Timothy 4:2.
(God) 'Who desires all men to be saved and to come to the knowledge of the truth' 1 Timothy 2:4.

Evangelism - I am not ashamed Go
Forum

'THE
JUST
SHALL
LIVE
BY
FAITH'
Hab. 2:4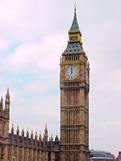 More from By Faith

Quiz number four Go
Webmasters help Go
About us Go
Interactive Go
Fun Go
Mission files Go

Where Are You?