You Need Flash. Free Download Here >> >

Leaders
Car
Jokes
Weakest
Link
What's
New?
Intelligent
Design
Vitamins
John
Bunyan
Job?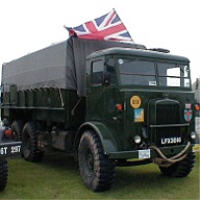 Remembrance Sunday

On the nearest Sunday to 11th November there will be Remembrance Services held in churches throughout the UK in villages and towns alike. It is the day when people remember those who lost their lives in the two world wars of the twentieth century.

In almost every town and village there are war memorials, erected in memory of all the local people who died whilst fighting and defending their country and the freedom with which we now have today. "Greater love has no man than that he gives his life for his friends".

In London there is a large memorial called the Cenotaph in Whitehall, and each Remembrance Sunday a big ceremony is held there. Many wreaths are laid at the foot of the Cenotaph, with the Queen placing the first wreath of poppies followed by many more from various statesmen and members of the armed forces. "Lest we forget". Jesus said, ôLove your neighbour as yourself ".
E-Cards

'THE
JUST
SHALL
LIVE
BY
FAITH'
Gal 3:11

More from By Faith

New Miracle Go
Refined as silver Go
Leaders, what did they do? Go
Match the headlines with the person Go
Guy Fawkes night 5th November Go
Passion for evangelism and world mission Go

Media