You Need Flash. Free Download Here >> >

Diet
Jokes
Dentist
Revival
Alphabet
Meals
In Christ
Meals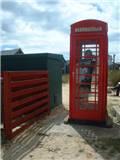 Driving Survey
A survey by a UK breakdown company revealed that most British motorists believe penalties for serious road offences are too lenient.

More than three quarters of UK drivers questioned in a poll said people convicted of killing or seriously injuring someone through speeding or dangerous driving should be jailed from five years to life.

Seventy percent of drivers would take more care if penalties were more severe.

'THE
JUST
SHALL
LIVE
BY
FAITH'
Hab. 2:4

More from By Faith

Does the Bible predict a world wide revival? Go
Prayer, intercession, tongues and the Bible Go
Have you read these books? Go
Strange news Go
DIY improvements Go
More doctor, doctor jokes Go
Who am I in Christ? Go

Forum