You Need Flash. Free Download Here >> >

Text God
Budget
Airline
China
Korea
Jokes
Dentist
Revival
In Christ
Meals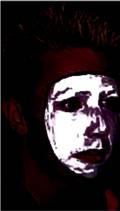 Dentist Survey
UK Dental experts have expressed concern at the sweet tooth British.

Last year, consumers in the UK spent the equivalent of £23 each on sweet items - a total of more than £1.37 billion.

The report found the UK had 23% of the European sweet market - which includes boiled sweets, toffee, fruit gums, chews and mints which was worth £5.9 billion last year.

Research shows that Britons spend more on confectionery items than anywhere else in Europe.
Drugs
'THE
JUST
SHALL
LIVE
BY
FAITH'
Hab. 2:4

More from By Faith

Money canít buy you everything Go
You know you are on a budget airline when... Go
Missionary to China Go
Ambassadors for Christ Go
Film quiz Go
Mission files Go

Matrix