You Need Flash. Free Download Here >> >

Leviticus
Body
Bullied
Heart
Heard?
Call
Welsh
Revival
Have you had too much coffee?
1. You can type fifty words a minute with your left hand.
2. Instant coffee takes too long.
3. You attend the Alcohol Anonymous meetings just for the free coffee.
4. You sleep with your eyes open.
5. You have a picture of your coffee mug, on your clean tea mug.
6. You win 'Employee of the Month' at the local coffee shop when you do not even work there!
7. You lick the coffeepot clean.
8. You demand that tea breaks are renamed coffee breaks - all in the name of political correctness.
9. You go to sleep, just so you can wake up and smell the coffee.
10. You don't even wait for the water to boil anymore.
11. You're buzzing so much that people keep hearing bee noises.

More fun Go


'THE
JUST
SHALL
LIVE
BY
FAITH'
Hab. 2:4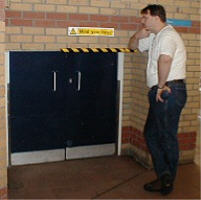 More from By Faith

Body facts Go
Choosing a career Go
I'm being bullied Go
Have you had too much coffee? Go
Communism falls in Mozambique Go

Listen 2 Radio