You Need Flash. Free Download Here >> >

Games2
Agony
NI5 Mission
Alone
Anger
Miracle
Headline
Silver
What's
New?

TV
BBC choice has now been replaced with BBC three.

Our government approved this new youth channel including some of the strictest public service requirements ever issued to a television station.

BBC three has to be distinctive from similar commercial channels and will concentrate on original programming, rather than repeating from other channels.

Its schedule includes music, the arts, entertainment, education, science and current affairs.
'THE
JUST
SHALL
LIVE
BY
FAITH'
Hab. 2:4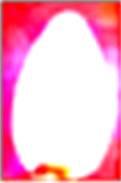 More from By Faith

Ecstasy & satan Go
Quiz - Books of the Bible Go
Shark Go
Quiz 2 Go
Stories Go
Asteroid Go

Forum