You Need Flash. Free Download Here >> >

Easter
NI5 27
Give
Car
Drugs
NI5
Mission
NI5 28
Public
Office
NI5 30
Jesus
What not to do in Public
Donít sing along at the Opera.


When visiting the cinema, donít shout out whatís going to happen next.


Itís a bad idea to signal that a conversation is over by clamping your hands over your ears.


Donít jump on the little plastic drink containers that are lying on the pavement.


Try not to slurp through your straw, when finishing your milkshake.


If you go to a poetry recital donít ask why each poem doesn't rhyme.


Never walk into a restaurant and ask to try a free sample of everything for two to take-away.


After taking a taxi ride, pay the driver and say "Have a drink on me" and give them a tea bag!

More fun Go
'THE
JUST
SHALL
LIVE
BY
FAITH'
Hab. 2:4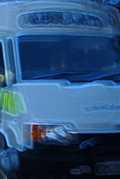 More from By Faith

Tithes and offerings Go
What not to do in public Go
How to handle my finances Go
Drugs, alcohol and substance abuse Go
Prayer, intercession, tongues and the Bible Go
Evangelism: Telling other people about Jesus Go

Text God