You Need Flash. Free Download Here >> >

X-Files
Media
Images
God +
Terror
Internet
Games3
Support
Israel
Map
Tribe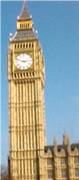 Spiritual Impact
Our system of government originally shaped by the Ten Commandments has been copied by nations all over the world. Great reformers urged on by their belief in the Bible like William Wilberforce, fought for what is right, and achieved great things like the end of slavery in the Western world.

Today we see the affect around the world in Christian Ministries, worship/CCM and TV. From all over the world people come to attend Bible camps and work with the many mission societies. Many UK organisations touch the world, Soul Survivor, God TV, UCB, 24-7, Alpha, Christian Voice International, NFI, WEC, CWR, to name a few.

Our heritage encourages us to do great things for God around the world today.
'THE
JUST
SHALL
LIVE
BY
FAITH'
Hab. 2:4

More from By Faith

Great Britain Go
GB spiritual impact Go
Queen Elizabeth Go
Biography of the Queen Go
British media Go
British link s Go
British intelligence MI6 Go

Hate Being Alone