You Need Flash. Free Download Here >> >

Dance
Music
Matrix 2
Youth
Australia
Fly?
Holy
Spirit
Christian
Bands
3 Days?
Link
Bomb
TTR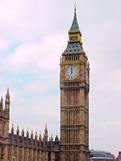 Londonís Congestion Charge
Londonís congestion charging scheme was the largest such scheme the world had ever seen.

Congestion charging, which now sees motorists pay £5 a day to drive into central London was introduced on the 17th February 2003. With the world watching, the plan was almost completely successful. Cameras monitor cars number plates and fines are issued for anyone who tries to avoid the charge.

Despite the success, the UK Government has advised smaller cities and towns that London is a special case, and most public transport systems will need development before other charging schemes could be developed.

Many other countries are watching the progress in London and considering the possibilities for their nationsÖ..watch out Japan and New York.
'THE
JUST
SHALL
LIVE
BY
FAITH'
Hab. 2:4

More from By Faith

God is in control Go
Download free Christian software Go
General knowledge quiz Go
Is it safe to fly? Go
The Matrix Reloaded Go
Christian youth Go
Link 2 ByFaith Go

Forum